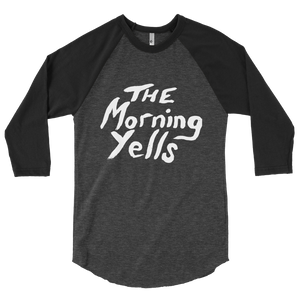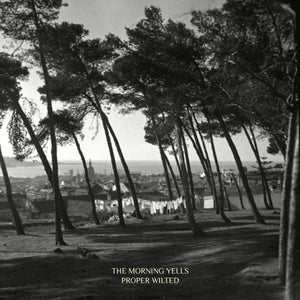 The Morning Yells is a new Los Angeles-based band consisting of siblings Phil & Laura Stancil (guitar, vocals / bass, vocals), Trevor Smith (guitar, vocals), Jacob Boll (Keyboards, Guitar), and Curran McDowell (Drums, Percussion). Blending Heartland Rock, Americana, Power Pop, and Psychedelia with ease, the group has a knack for writing songs that are familiar and new at once. Their 2017 debut EP, Proper Wilted, received praise for its harmonies, songcraft, and nods to classic folk. ­Comparisons to Big Star, The War on Drugs, Tom Petty, and Fleetwood Mac are common mentions at their live show.
On the influences that helped shape his approach to writing and performing, singer Phil Stancil says: "We grew up in a family band playing roots-rock and folk music at festivals and venues throughout Michigan, where we're originally from. Our Dad taught how to play guitar and sing, and we fell in love with the Beach Boys, America and The Moody Blues by digging through his record collection."
In late 2017 the band released its first EP Proper Wilted and in the span of a mere five songs, the band adeptly covers a variety of genres, from the opener "Must Be You," an easy-breezy number that sounds like Fleetwood Mac's 70's heyday if it were laid down in Motown-era Detroit, to the authentic 60's country of "She Knows Exactly What She's Doing". The effort was a thoughtful and gorgeous showcase of craft and collaboration—the band then set its sights on performing live.
The Spring and Summer of 2018 has seen the Yells traversing the great state of California as much as possible, spreading their laid-back yet energetic tunes to eager listeners up and down the coast, and adding keyboardist/guitarist and all-around hellraiser Jacob Boll along the way.
The Stancil's and Co. are currently working on their debut full-length at Boulevard Recording with Engineer/Producer Clay Blair. The songs boast strong blood harmonies and anthemic choruses paired with often sorrowful and deeply rooted lyrics.
American Apparel - A stylish spin on the classic baseball raglan. The combed cotton blend makes it super soft, comfortable, and lightweight.

• ¾ Sleeve raglan shirt
• Poly-cotton blend (50% polyester, 50% combed cotton)
• Ribbed neckband
• Made in the USA, sweatshop free
Size guide
| | | | | | | |
| --- | --- | --- | --- | --- | --- | --- |
|   | XS | S | M | L | XL | 2XL |
| Chest (inches) | 30-32 | 34-36 | 38-40 | 42-44 | 46-48 | 48-50 |
| Waist (inches) | 28-30 | 30-32 | 32-33 | 33-34 | 36-38 | 40-42 |